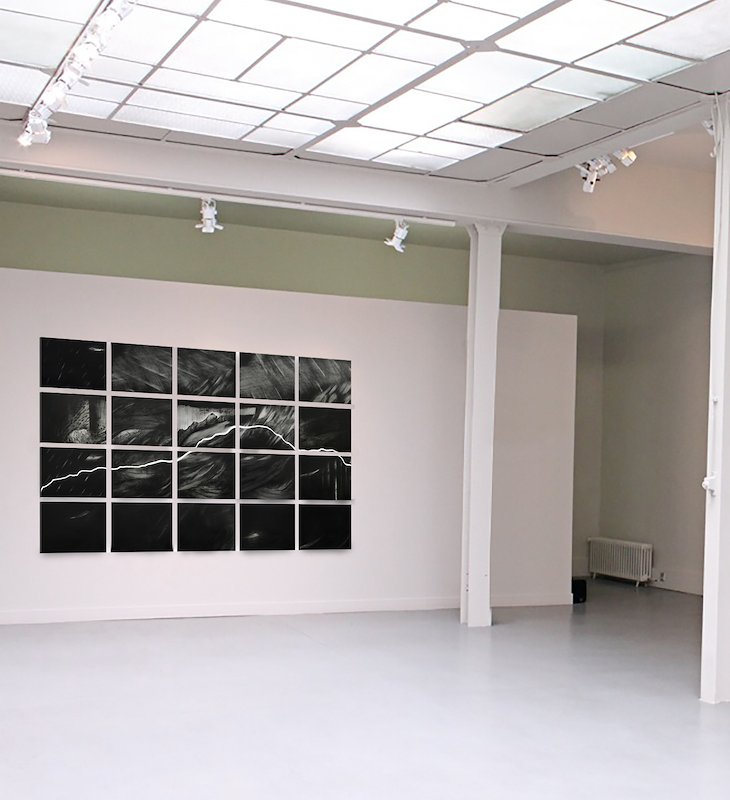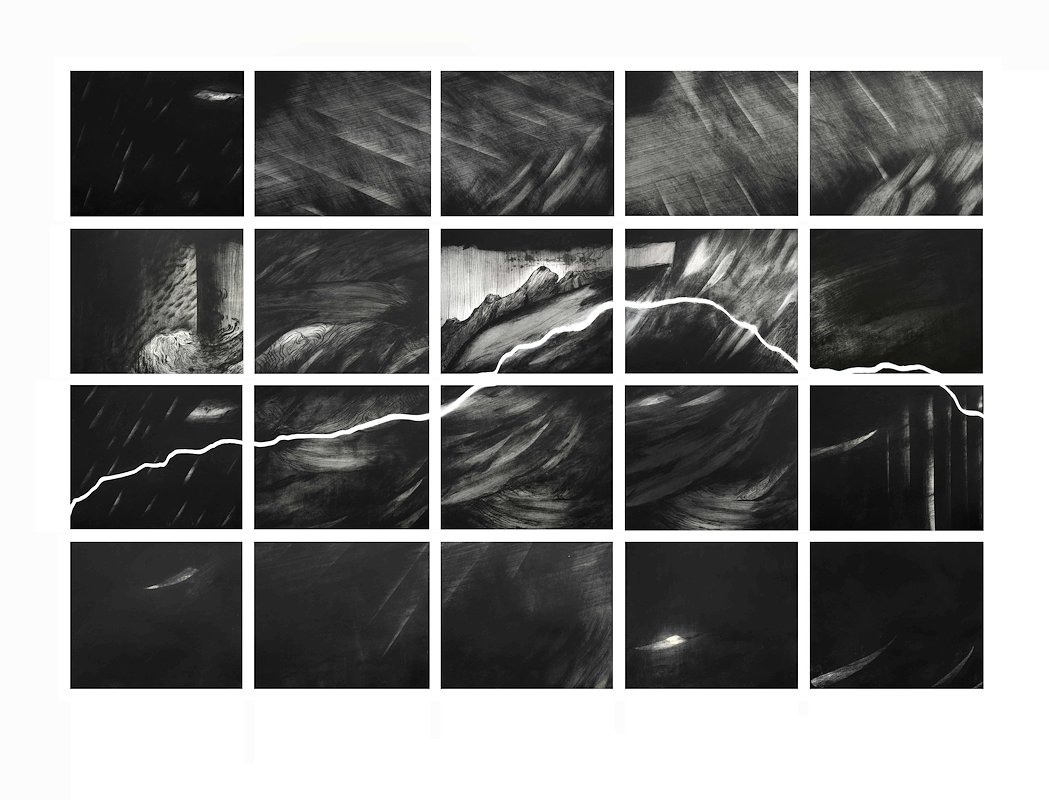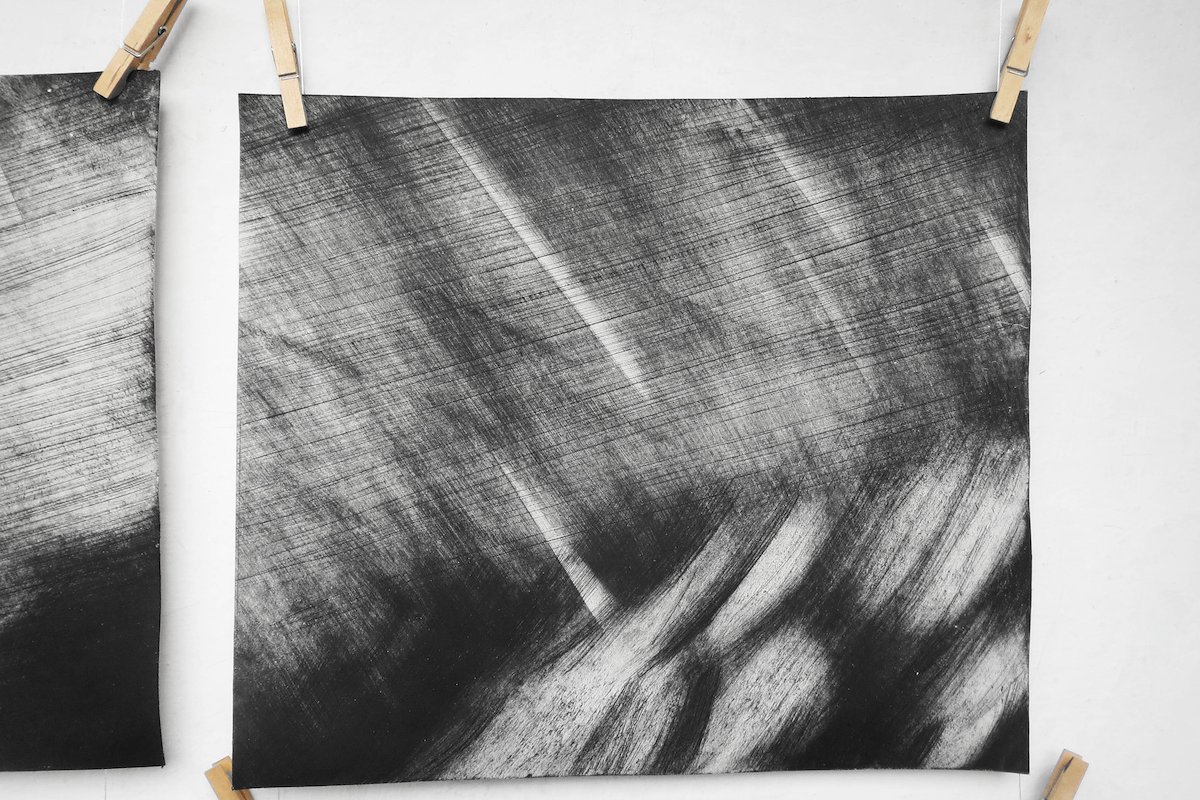 New Delhi, capital of India.
Through this work, I wonder about the question of "chaos".
By that I mean the embarrassment, confusion, tangles and other manifestations of internal or external chaos such as that of the popular quarters or squalid landscapes of the urban periphery of the city of New Delhi, where I have lived for a few years.
Chaos here gives birth to a fracture, a sharp cut across the image, which shows the inevitable breaks in social life and human relationships engendered by chaos: separation between public and private life, opposition between outside and inside, between the self and others.
But this white line also structures the composition: it materializes a creative harmony, the possibility of a redemption, of a reconciliation.
Chaos, with its fractures and disorders, is not unproductive; It generates life in its original force – aren't we all born from chaos?
Drawn like Lucio Fontana's single precise cut on the canvas, the white line is a lifeline, our destiny among a visible but only apparent chaos.